Professional Brentwood Drip Irrigation Repair Specialists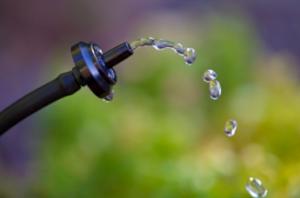 Drip irrigation was originally developed by farmers to prevent wasting precious water that was being pumped in to irrigate crops. That's not the only benefit to drip irrigation systems. A good drip system is cheaper than an underground one, prevents weeds more effectively, and results in bigger, healthier specimen plants in your planting beds.
Our Brentwood drip irrigation repair team has been installing and maintaining these systems for over 10 years. You won't find a more experienced team within 100 miles – guaranteed.
What is Drip Irrigation?
Drip irrigation is the slow, precise application of water directly to the plants' roots. Fertilizer can also be added to the water to be delivered right where the plants can use it. The slow drip method focuses water to the roots and keeps them moist while eliminating runoff, evaporation and wind-blown water loss.
Why Have a Professional Installation?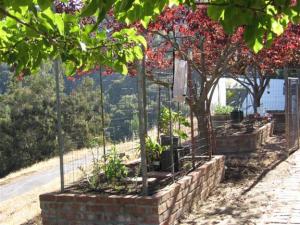 A successful drip irrigation system considers the water pressure at the location, complete component selection and a full layout. Depending on the grade of your planting area, there may need to be special routing or multiple drip ends to accommodate the pressure needs of the system. Our Brentwood drip irrigation designers and installers customize irrigation systems to meet the specific need of your unique landscape. This could mean the use of micro spray heads or deep root emitters in addition to the standard drip heads.
Micro spray head sprinklers throw the water over a wide area, and are designed to be used in areas where drip emitters won't work - large areas of groundcover and flowerbeds for example. The micro heads still work on a low pressure line and deliver a soft spray or mist that adequately hydrates your plantings without having excessive runoff.
Drip irrigation is measured in gallons per hour (GPH), for example 1 GPH or 2 GPH drip emitters. This is different from the standard popup sprinkler that is rated in gallons per minute (GPM). Most drip emitters are rated at 1-4 GPH and micro heads often rate from 5 to 45 GPH.
Call Our Brentwood Drip Irrigation Team Today

Our Brentwood drip irrigation specialists are ready to design and install a brand new system for your planting beds. We can do this whether you have an existing pop up system or not. Drip systems can be hooked up to automatic controllers or turned on and off manually. A simple battery powered timer can be used if you don't have a system with a controller in place. This is a low cost solution that will help your system deliver consistent watering throughout the growing system. To find out how affordable these systems are, call one of our reps today.